The
Perfect
Body
High quality solid board packaging
Attractive packaging for your fresh produce
A good first impression is everything. This also applies to packaging, which serves an important commercial function in addition to its protective function. Good packaging is representative, eye-catching and attractive.
Wim Lazeroms, graphic designer at Smart Packaging Solutions: "We have long had the technology and printing techniques to give products such as fruit, vegetables, meat and fish the best possible presentation."
In-house printing expertise
We have everything at our disposal in our state-of-the-art print shop to give packaging any desired look and feel, from simple logo printing to photorealistic full-color printing. It all starts with a good design, which is developed in our in-house graphics department. Wim: "As a graphic designer at Smart Packaging Solutions, one of my responsibilities is the development of these designs. In many cases we receive complete designs, but we also get frequent requests to develop a design ourselves. In that case we discuss the ideas with the client in terms of appearance, use of color, etcetera. From there, I get started on the design based on the die-cut drawing of the packaging."
Upon approval, Wim converts the design into a normalized PDF, on the basis of which the printing plates are developed. "Once they are ready, we can start printing. We always invite the customer to the press to review the first print, if the schedule allows for this. Because we do everything in-house, we can immediately address any comments or criticisms, as a result of which we can submit a second print very quickly. This kind of speed is generally highly appreciated by our customers."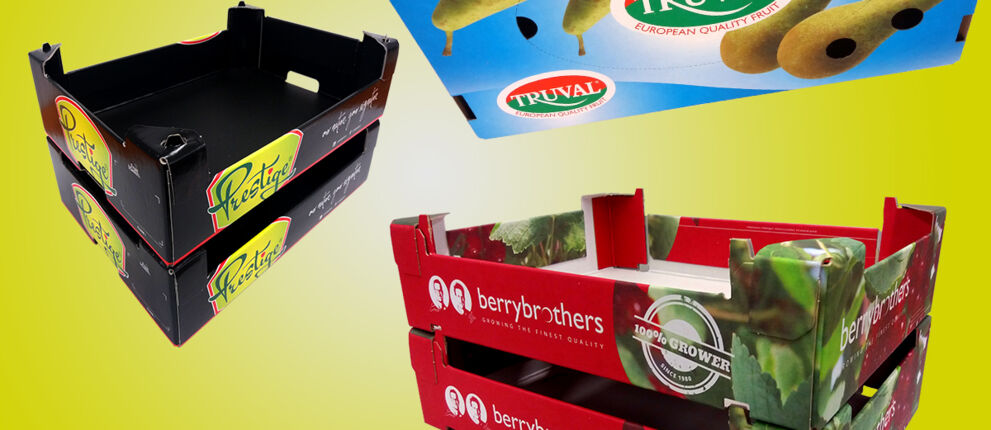 Better quality, less ink
Quality is another distinguishing factor, in addition to the speed with which printings are realized. This quality is due in part to our advanced printing presses, but first and foremost to the expertise of the people who work with them. Wim: "We regularly gather at the press to keep our finger on the pulse and thus guarantee the quality of prints. Moreover, we invest a lot of energy into good offset preparation. This already starts with the design; for example, by using the correct color values. By using GCR (Gray Component Replacement), gray tones in cyan, magenta and yellow are converted into black percentages. This allows us to improve ink coverage, resulting in a more beautiful and consistent printing result while using less ink. As a result, clients will save on printing costs."
We also continue to innovate within our print shop in order to produce packaging that is better, smarter, more beautiful and more sustainable. Wim: "A good example of this is one of our latest investments: an Arkana development machine with which we can develop sustainable printing plates that last much longer, while using significantly less water and chemicals.
Would you also like to give your products the best possible presentation? Then please contact one of our specialists. We would be happy to develop your ideas into high-quality, exclusive packaging printing that does justice to the quality of your products.