The
Perfect
Body
High quality solid board packaging
Sustainable packaging for fruit and vegetables
As a grower or producer in the fruit and vegetables sector, you know all about the importance of strong fruit or vegetable packaging. Smart has more than 30 years of knowledge and experience in providing these vulnerable products with the protection they deserve. Our solid cardboard fruit and vegetable packaging ensures your products arrive at their destination in tip-top condition.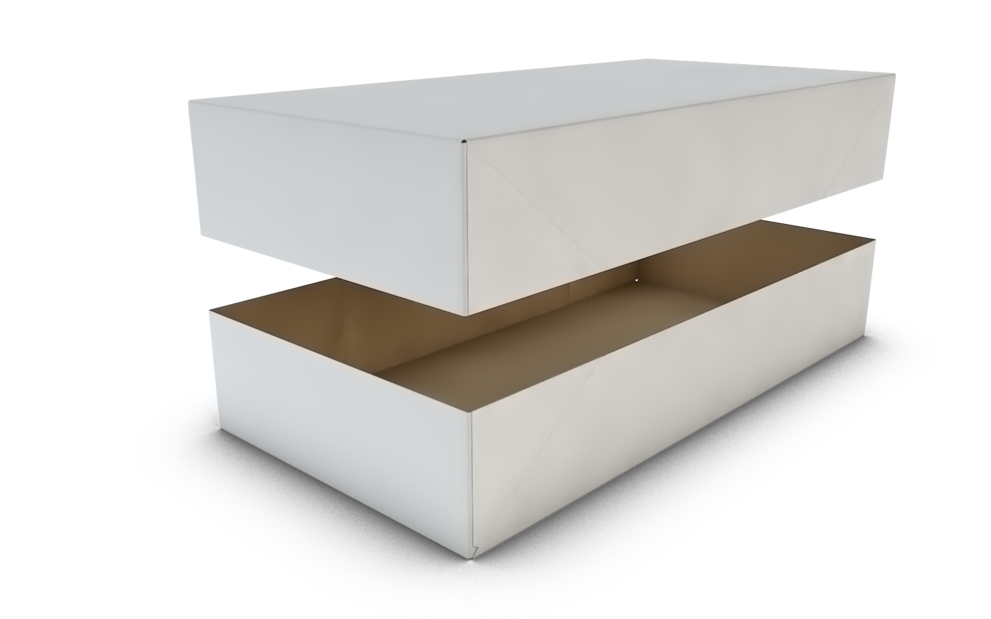 Properties
fruit and vegetables
Strong and compact

Quick to freeze, no insulator

100% recyclable

Stability in humid conditions

Food safe

High quality printing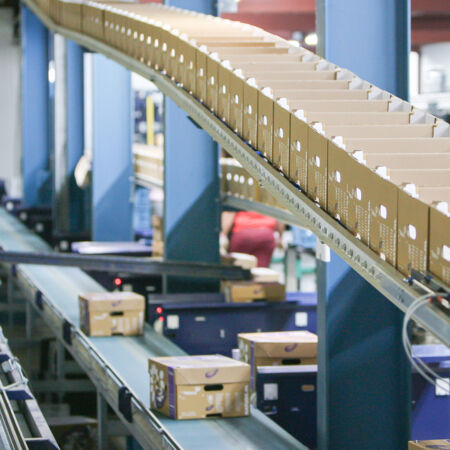 Efficient fruit and vegetable packaging for growers and producers
Packing fresh fruit and vegetables is a process that needs to be fast and streamlined. We understand your need for flexibility and supply customised work for the efficient processing of your fresh produce. From flat fruit and vegetable packaging to ready-to-use attachment trays and trays.
Our fruit and vegetable packaging is used both in manual and automatic production processes. Your operating capacity will dictate if manual processing, an external box folding service or automation is the best solution. With an extensive network of box folding stations and machine suppliers, we provide advice on how your packaging process can be organised efficiently. With a transparent breakdown of the costs.
Smart in the greenhouses/ground also means sustainable choices and smart stock control. We supply at the moment you need fruit and vegetable packaging, and we maintain stocks.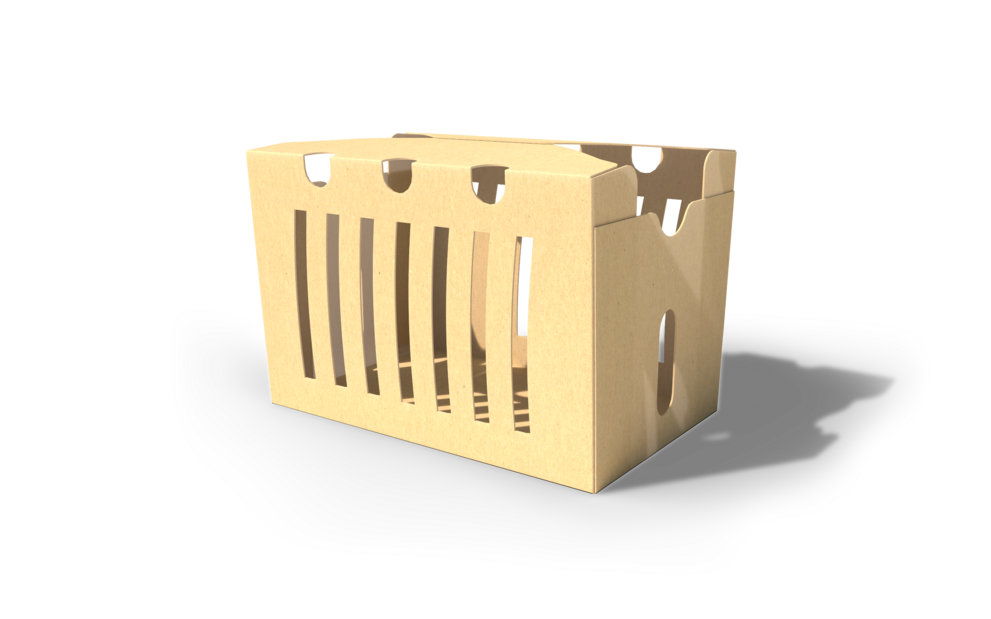 Sustainable punnets for fruit and vegetables
Less plastic packaging: this will become a reality in the coming years. One-time-use bags for fruit and vegetables are increasingly falling out of favour in supermarkets. Punnets for fruit and vegetables are strong, easy to handle and environmentally friendly packaging. Making this a sustainable alternative for plastic. This fruit and vegetable packaging is suitable for all sorts of fruit and vegetable produce: from strawberries to tomatoes, but also for parsnips, asparagus, pears, sprouts and other fruit and vegetables. Introducing the five features of this solid board consumer packaging.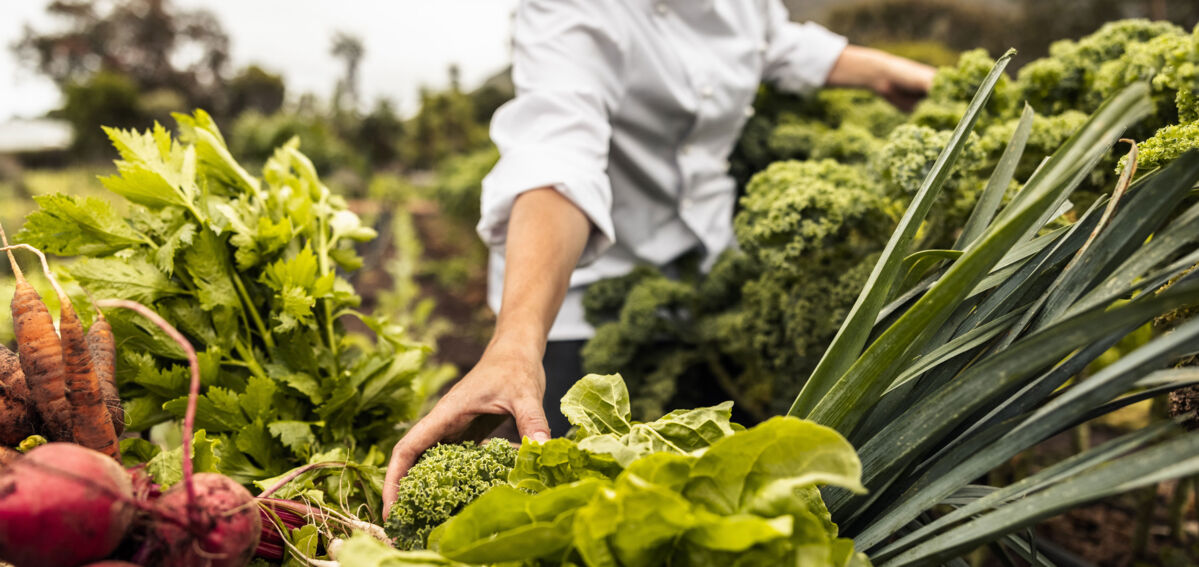 Advantages for the fruit and vegetables sector
Experience the strength of solid board for fruit and vegetable packaging
Solid cardboard is strong, compact and flexible. It is made from recycled paper and board that is glued together layer upon layer. Thanks to very efficient folding methods, many complex constructions are possible for packaging materials for flowers and plants. Through advanced manufacturing methods our solid cardboard is limited in thickness. This keeps the logistics cost effective with rapid processing, storage and distribution.
Transit packaging just-in-time delivery
As part of the VPK Group, we have a large warehousing network. For meat packaging, you need the necessary transport packaging just-in-time. You can opt to order your packaging on demand, improving your supply continuity by leaps and bounds. Wherever in the world you are, you will receive your transport packaging on time. The benefits for you are:
Less storage
Less stock risk
Better supply continuity
Fruit and vegetable packaging: extra load space thanks to solid board
Our fruit and vegetable packaging is die-cut and supplied flat, resulting in 5 to 10 times the volume of packaging fitting on a pallet. This efficient palletising saves you transport costs and storage space. Thanks to the rigidity of solid board, the fruit and vegetable packaging can be stacked higher, increasing your load volume.
Sustainable fruit and vegetable packaging
We are sparing in our use of energy and raw materials, and in doing so we developed The Perfect Body. The ultimate alternative for plastic. Our packaging is 100% circular. The sustainable packaging is manufactured from recycled fibres from known and safe origins. The raw materials we purchase are FSC certified and so originate from expertly managed forests. In addition, we do everything within our power to manufacture our packaging materials as environmentally friendly as possible with minimum CO2 omissions.