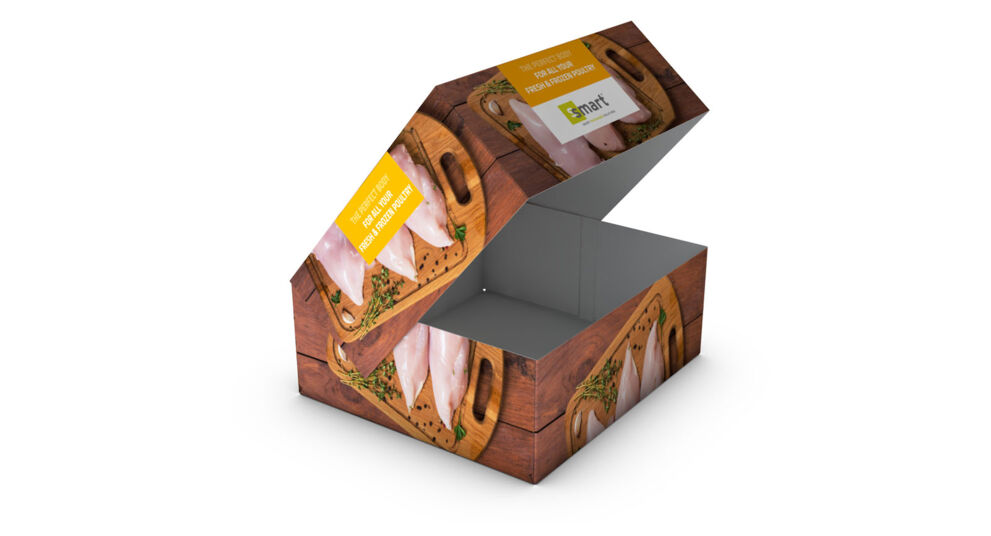 Promote your product with eye-catching retail packaging
6-point packaging
Want a striking presentation for your product in stores? The 6-point box from Smart Packaging Solutions is the ideal retail store packaging. The base and lid have been combined to create a single packaging in the 6-point box. This construction is more than suitable for a striking shelf presentation in a retail store. The box is made from solid cardboard.
Ideal als retail packaging

Lid and base in one

Made from recycled paper and cardboard

High-quality printing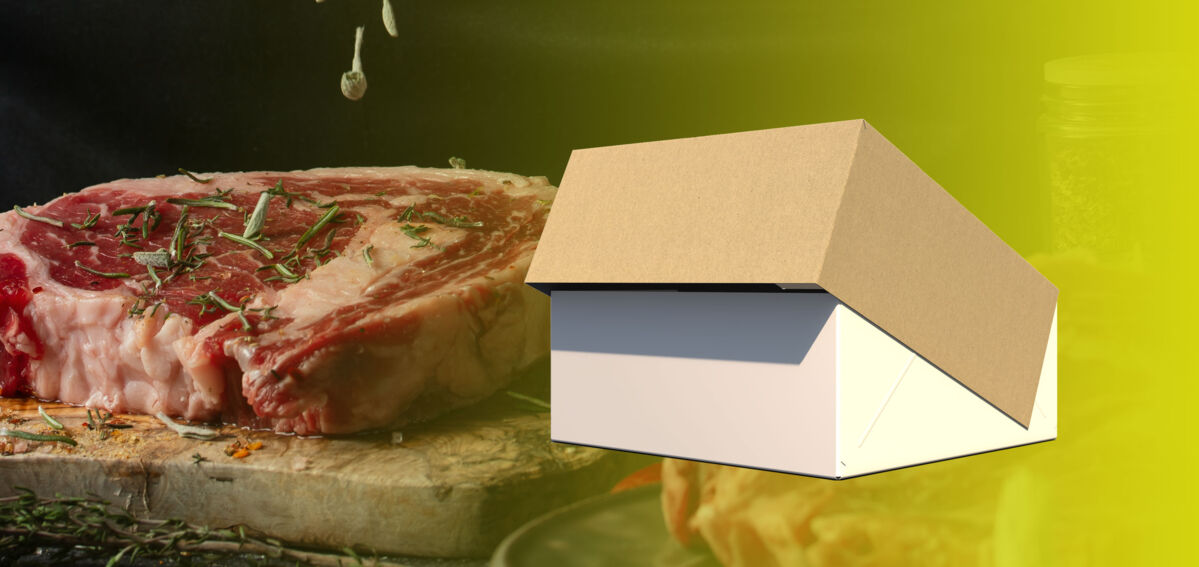 Sturdy cardboard box with lid
In a 6-point box, fresh and easily damaged products enjoy optimum protection. The packaging is made of solid cardboard. Retail packaging made from solid cardboard is strong and retains its rigidity in any situation. A 6-point packaging is suitable for packing products up to 5 kilos. The base dimensions for 6-point packaging are maximum 40x30 centimetres. The height is maximum 14 centimetres.
Sturdy retail packaging
The 6-point packaging is a sturdy cardboard box with a lid. Do you pack wet or moist products? For extra rigidity, the packaging can be provided with a moisture-resistant PE coating. Ensuring the rigidity of the retail packing during transport, storage and in the retail store.
Luxury cardboard boxes with lid
Eye-catching packaging draws extra attention. This is a must for retail packaging. The 6-point box can be printed in any colour combination for an eye-catching or even luxury look for the packaged product. From a simple logo in flexo to photorealistic offset.
Packaging delivered for efficient processing
The 6-point box is characterised by the fact that the base and lid are integrated in a single packaging. In contrast to conventional packaging, the base and lid are not supplied separately as two separate components but as one piece. In combination with the limited thickness of solid cardboard, this ensures cost-efficient logistics thanks to the practical processing, storage and distribution.

Facts about the 6-point packaging
The 6-point box can be completely customised to meet your specific product requirements. Due to the many possibilities in weight, dimensions and finish, there is a perfect solution for every packaging requirement.
Weight
Up to 5kg
Thanks to the rigidity of solid cardboard, our packaging can effortlessly handle the weight of your products.
Dimensions
Customised for your product
The base dimensions for 6-point packaging are maximum 40x30 centimetres. The height is maximum 14 centimetres.
Printing methods
Flexo and offset
In our state-of-the-art print shop we can give your packaging any high-quality graphic appearance you require.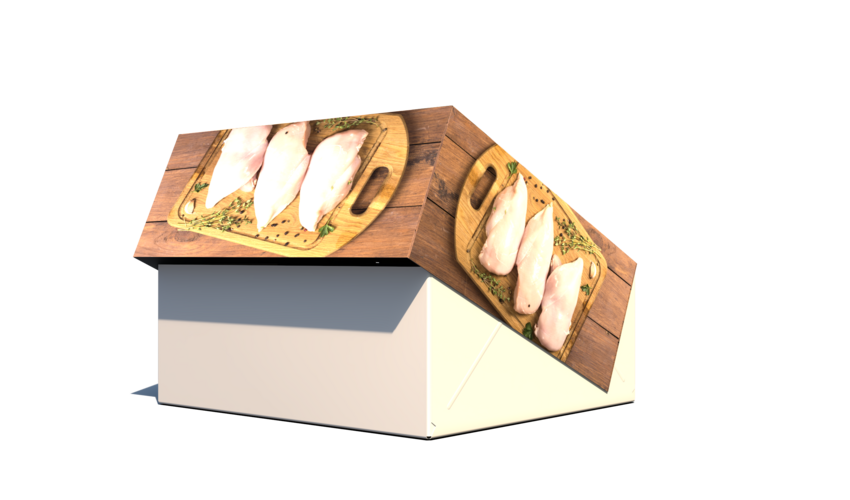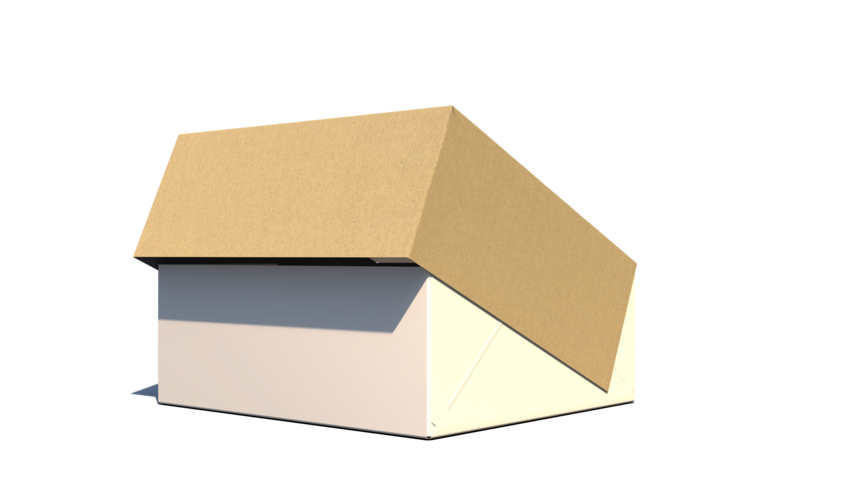 Gramsgewicht
450 - 1.350 grams
Depending on the desired rigidity, we manufacture packaging in various weights of solid cardboard varying from 450 up to 1,350 g/m2.
Options
Custom-made packaging for your product
Your packaging can be completely customised with countless extra options. Such as moisture-resistant PE coatings, windows and unique die-cut open patterns for optimum humidity regulation. Do you have specific requirements? Our specialists are only too pleased to share all the possibilities with you.