The
Perfect
Body
High quality solid board packaging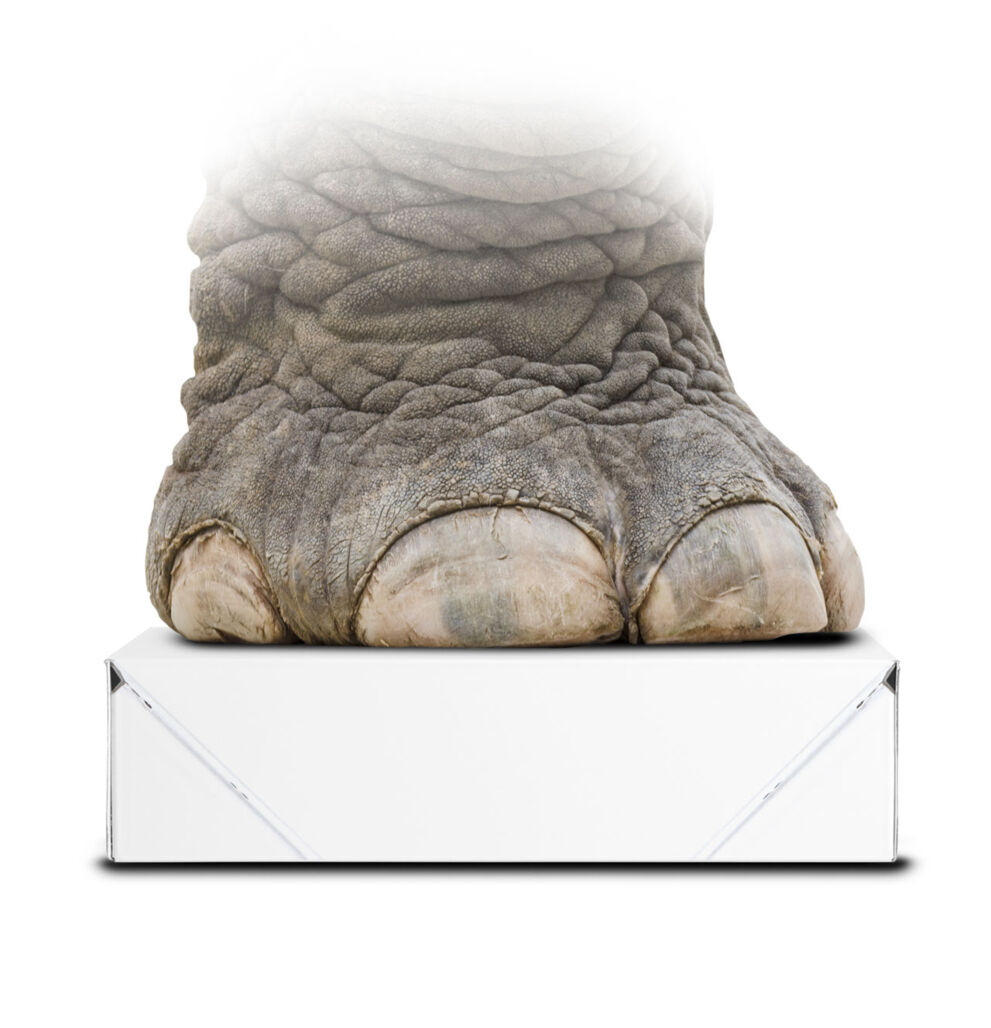 Solid board packaging
The quality of our packaging solutions is closely related to the material: solid cardboard. We have been the top specialist for many years already in developing the most suitable packaging (The Perfect Body) for fresh and frozen products. Solid cardboard is strong, compact and flexible cardboard that retains its strength under humid conditions. It does not have an insulating value, unlike corrugated cardboard, which means it freezes 35% faster. Many complex packaging constructions are possible thanks to highly efficient folding techniques. Solid cardboard is the sustainable alternative, 100% recyclable and food safe. We would be happy to advise you on a tailor-made solution depending on your specific needs and requirements.
Bottom-lid packaging and trays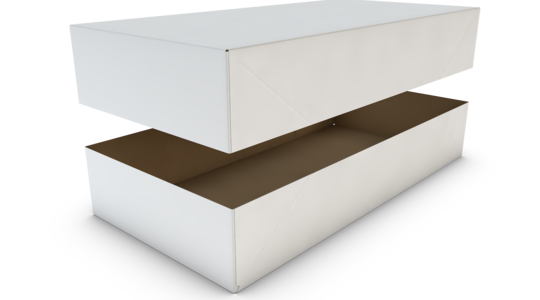 4-point box
Highly profitable packaging throughout the entire logistics chain. The packaging is easy to unfold and extremely suitable for humid and refrigerated environments.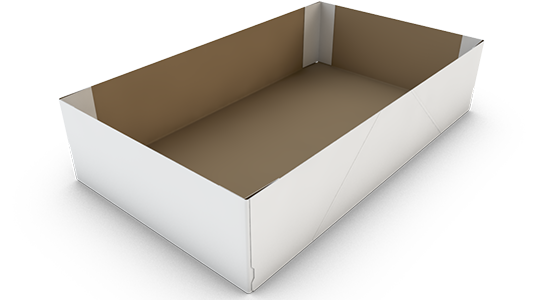 4-point box with reinforced corners
An extra strong corner construction is created with less material through clever folding constructions, which makes it possible to stack higher and with more stability on a pallet.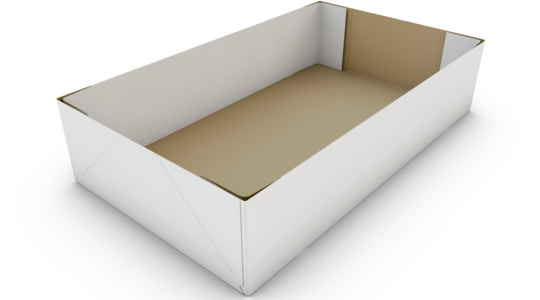 4-point box with double walls
The long or short side of the packaging has a double layer of solid board, which guarantees extra stability. This provides optimal protection during long and unstable transportation.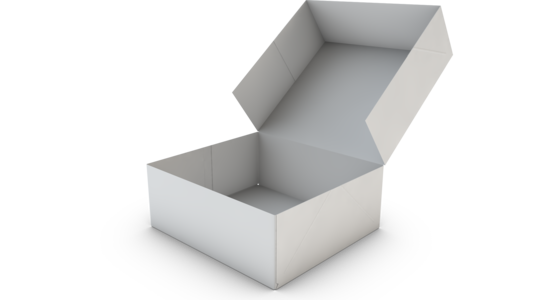 6-point box
The bottom and lid are combined into one complete case, which saves you transport and storage costs. This construction is also ideally suited for prominent shelf presentation in retail.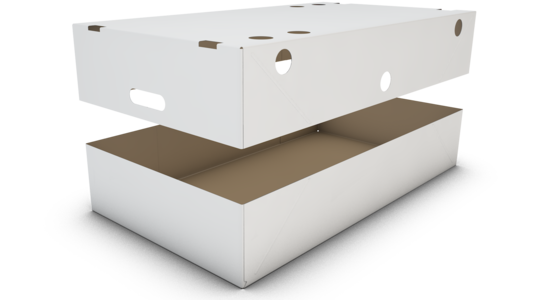 4-point box air holes
Packaging with air holes guarantees optimal moisture regulation and prevents condensation.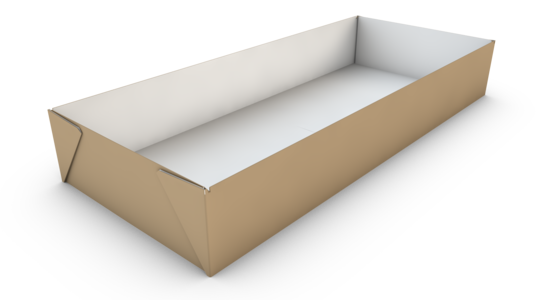 Leakproof box
The leakproof bottom with a food-safe PE coating ensures that the packaging remains strong and leakproof even in the most humid conditions - at up to 95% humidity.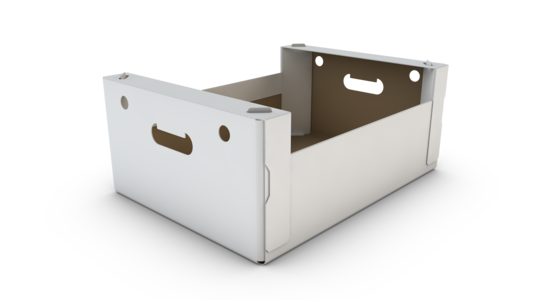 Attachment trays
The trays are delivered flat to safe space and are easily hand-erected.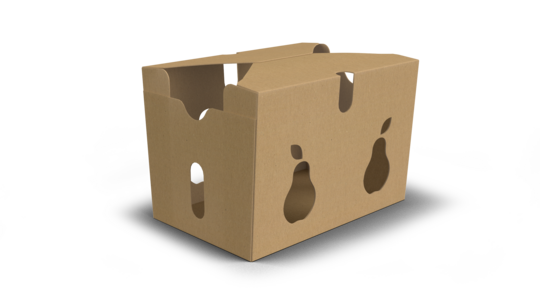 Punnet
This punnet for fruit and vegetables is suitable for products with a weight between 0.5 kg and 2 kg. The packaging can be fully customised and is resealable for optimal storage conditions.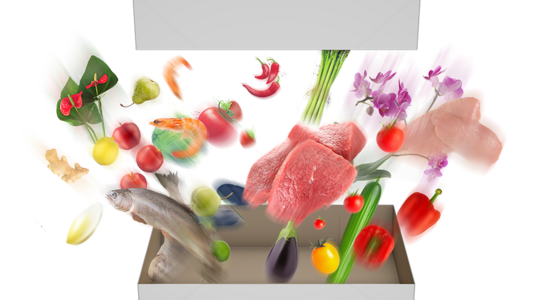 Custom bottom/box lid
We would be happy to advise you on a custom solution for your specific needs and requirements. Always (food) safe, sustainable and visually attractive.

Solid board provides many possibilities
Our solid board packaging can be designed to meet the specific requirements of your products or sector. A customer-specific solution is available for every situation due to the many possibilities in terms of weight, printing and finishing.
Weight
0.5 – 33 kg
Due to the strength of solid board, our packaging can easily carry the weight of your products.
Dimensions
The dimensions of our standard packaging solutions are based on the most efficient pallet load and logistic optimization. We have the most suitable dimensions available for every fresh and frozen product. Any size can be provided, depending on your specific requirements. Take a look at some examples here.
Printing technique
Flexo and offset
In our state-of-the-art print shop, we can provide your packaging with any desired look and feel of high graphic quality. From a simple logo in flexo printing to photo-realistic offset printing.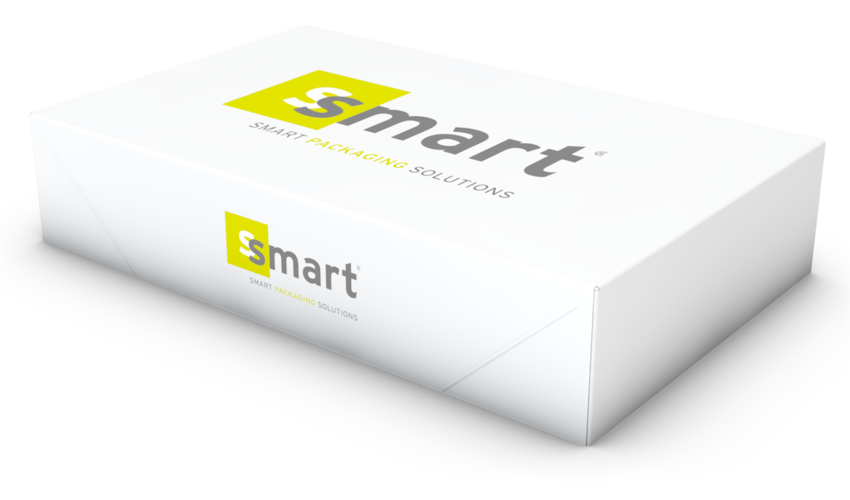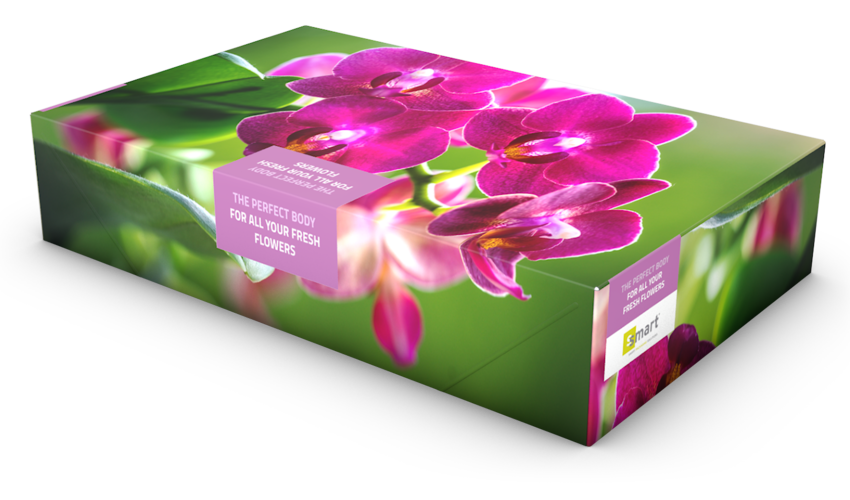 Gram weight
550 – 1.350 grams
Depending on the desired strength, we can produce bottom lid and tray packaging made of solid board with a weight varying between 550 and 1.350 g/m.2.
Options
Your packaging is fully customizable with numerous additional options, such as moisture-resistant PE coatings, leakproof bottoms, windows, unique hole patterns for optimal moisture regulation and resealable lids. Ask our specialists about the options available.
Quality guarantee
We have a Quality & Development department where our paper technicians are continuously working on optimizing the quality of our packaging. We also strive for the highest possible quality in our service and the delivery of our packaging. This focus on quality is reflected in various quality marks and certificates.
Smart folding method, easy handling
Our bottom lid packaging is supplied folded flat. A clever folding construction means they are very handy and can quickly be unfolded into a solid bottom or lid with a few simple actions.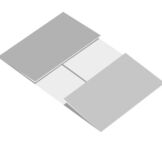 Bottoms and lids are delivered folded on pallets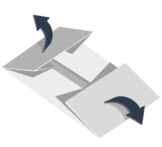 The bottom/lid is opened with one simple action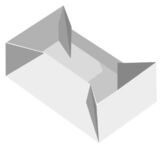 Ready to use in seconds