Grower cooperative Oxin Growers has been our sustainable partner for more than 15 years
"We know Smart Packaging Solutions as a party that lives up to its words and delivers what we need." This is René Oudijk speaking, Commercial Manager Glass Vegetables at grower cooperative Oxin Growers. Together with his colleague Robert van der Kooij, Procurement Manager, and Johan De Neef, Managing Director of Smart Packaging Solutions, he looks back on almost 15 years of cooperation between the two parties.
Oxin Growers is one of the largest grower cooperatives in the Netherlands and is the result of a merger between the Best of Four and Van Nature grower associations. Every day, its 260 members work hard to deliver top-quality, tasty fruit and vegetables. The varied assortment consists of firm field vegetables, rich greenhouse vegetables, juicy hard fruit and refined soft fruit. With more than 4,500 hectares of cultivated land, Oxin Growers offers a year-round supply of fresh produce, grown according to the most modern growing techniques and the strictest food safety requirements.
Among other things, Oxin Growers arranges the purchase and invoicing of packaging for its members. In addition, the purchase of cultivation materials is realised for a selected group of growers. The solid board packaging that Oxin Growers buys is exclusively supplied by Smart Packaging Solutions.
Access to the source
"Transparency and direct access to the source of the production chain make us strong in our industry," says René. "In addition, sustainability in cultivation is the norm and we want to see this reflected in our packaging. A partner like Smart Packaging Solutions therefore suits us. Their production process is 100% vertically integrated. From wastepaper to the end product, the solid cardboard box: the entire production process is under their own control. We discovered how important that is for us in 2007."
In that year, R&F Folding Boxes in Meer went bankrupt. The company produced, among other things, offset printed pepper boxes for the agro-industry. Giving the plant a new future at very short notice fitted in with the expansion strategy of Smart Packaging Solutions, says Johan.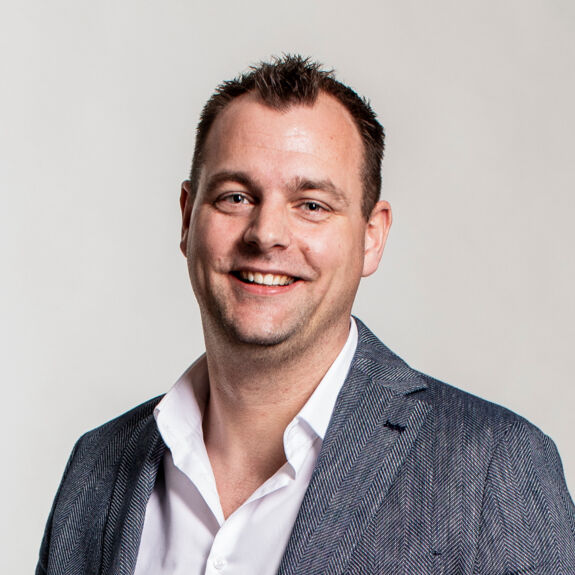 We are both among the top in our industry, but without forgetting our roots.
René Oudijk
"I was faced with a choice: switch completely to Smart Packaging Solutions or go to another supplier for a certain part of my package," continues René. "Johan indicated to me that they would try to integrate the company in the short term by offering a restart and thus guaranteeing 100% delivery. I was able to work out quite well what it would cost us if things went wrong. But if it did go well, I also knew what I would gain. And if you know Johan, you know that you can fully trust him when he says that things will work out." "With the acquisition, Smart Packaging Solutions got ahead within the agribusiness by being able to supply the full acreage of boxes. We are now the market leader within our industry," adds Johan.
Champions League in the AGF
"Just like Smart Packaging Solutions, we too have grown and professionalised over the years", responds René. "We are now playing in the Champions League of cultivation in North-West Europe. In that respect, we have gone through a similar development and I think that is why we have lasted so long together. We both started at the bottom and grew bigger and more professional together. We are now among the top in our industry, but without forgetting our roots."
"Together we realise a win-win situation," René continues. "Our production has peaks and troughs. Oxin Growers is looking for customers and suppliers who can cope with this. Smart Packaging Solutions responds to this proactively, including with just-in-time deliveries. Thanks to the long-term relationship, new developments are made faster and the process runs more smoothly, which saves us money in the long run, for example." "What also works well in the cooperation", Robert adds, "is that we each know what the other is doing. We know what Smart does, Smart knows what we do and knows the needs of our customers. That also helps tremendously."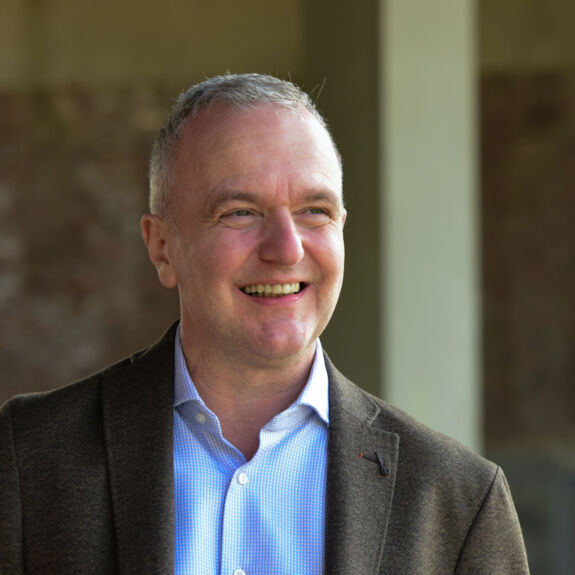 Our long-term cooperation with Oxin Growers creates peace in the organisation.
Johan De Neef
Johan: "Our long-term cooperation creates peace in the organisation. We can plan 80% of the forecasted volume as efficiently as possible and thereby optimise production. With the remaining 20%, we can absorb the peaks and troughs in market demand. This ensures cost optimisation. Thanks to Oxin Growers' financially healthy position, we feel safe in securing these stocks at the beginning of the season. This enables us to offer growers a 100% delivery guarantee and service. In addition, sustainable entrepreneurship is top of the agenda. The awareness to offer the market the best solution is reflected in our long-term cooperation."