The
Perfect
Body
High quality solid board packaging
Article in AGF.NL: "Responding to tomorrow's demand by thinking out of the box."
Tholen - "the biggest problem in many sectors is that businesses miss out on opportunities and don't invest at the right time. Running a business means that you have to be on the alert all the time and able to respond to future demand. This means following developments and changes not just in your own sector, but worldwide in all sectors", says Johan de Neef, Business Manager at Smart Packaging Solutions. He adds: "then, you have to take account of the very many factors that can influence the market. As developments are coming thicker and faster than ever, it isn't easy to translate all of this information into your own company – but it is a highly educational process."
Growth in solid cardboard
Smart Packaging Solutions is part of the VPK Packaging Group, which has a turnover of more than €1 billion. SPS produces solid cardboard packaging for meat, poultry, fruit and vegetables, fish and flowers. Over the years, the independent business unit SPS has also grown. The company recently took over SolidPack in Loenen and is now European market leader in solid cardboard. "For us, growth is an end 'in itself', but we believe 100% in our market."
Clients
Most of SPS' clients are based in the Netherlands. "This is to do with the fact that the Netherlands is Europe's biggest export country. Then, we are active in Belgium and various other European countries. We also export packaging to Asia, North and South America." Johan believes that packaging will continue to maintain its importance. "People buy with their eyes. Additionally, there is increasing emphasis on sustainability. We see growth opportunities in all of the sectors in which we are already active. Looking purely at the AGF sector, the Netherlands, Belgium and Poland are major growth areas for our product. Germany is also starting steadily export more." In order to remain agile, SPS does not make five-year plans. "We make a new plan every year and we build enough flexibility into it to allow us to change direction part of the way through." Turning tomorrow's consumers on to packaging is also one of the company's aims. "We regularly talk to young people in schools and show them that it's a really interesting sector. It's so much more than just making a stupid cardboard box", he laughs.
Working with the client
Johan explains that responding quickly to demand is the main objective. "Since we know the sector and closely follow developments, we know what's going on. As a business, we are very stable, but we are also flexible and agile, as we own the company. We are not a private equity company thinking first and foremost about its shareholders. This means that we can act directly and approach the market directly. Supply reliability, expertise and quality are also other things our clients value. Basically, we understand our clients, work with them to develop solutions and look at the best way for us to take our packaging to the market."
Investments
In order to respond to current trends and customer demand, SPS is investing in a number of new machines. "Recently, for instance, we acquired a new offset printing machine from Heidelberg for our factory in Meer, and a new die-cutting machine is going to be commissioned shortly after the end of the shutdown period. These machines are costing around €8 million between them, but they're definitely worth it. In the longer term, they will allow us to respond more quickly to future demand and bring production costs right down. The offset printer will make image quality even better and sharper and print 15,000 plates per hour. A major principle at Smart Packaging Solutions is striving for operational excellence."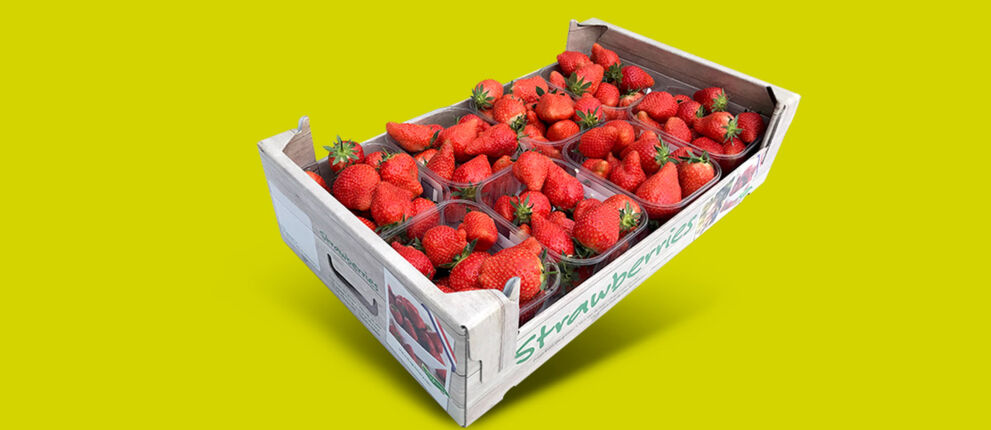 Price
"Obviously, the purchase price is always really important to the end customer", Johan stresses. "Our clients use enormous volumes of boxes and, of course, every cent counts." And the packaging sector is naturally a competitive one. "We aim to highlight our added value over other packaging in the market, such as corrugated cardboard, plastic crates and other packaging. Solid cardboard offers advantages in damp conditions, long-distance transport or packaging with a quality appearance. However, we have had a few tough years, related to a crisis in the sector. Some of the agri-sector market was convinced that the size of this market would shrink massively. We have continued to believe and invest in the sector. Working with our clients/partners, we have developed and built a number of opportunities. Sometimes, we have worked with our clients to think 'out of the box', which has allowed us to identify a number of alternative outlets."