Smart investments in the future: 6 developments
At Smart Packaging Solutions, we innovate continuously to produce high-quality packaging, today and in the future. Mathias Smagghe, controlling manager, explains some of the developments.
1. Investment in new machinery
Up-to-date machinery is a must for producing high-quality packaging. So we invest continually in our machinery. For example, at our plant in Oudegem we put a new Chroma High Tech printing machine into service this year. This printing machine allows us to print to even higher quality standards, produce at a higher speed and work more safely. The set-up time is also much shorter because we can prepare the next production order while the machine is running.

New die-cutting machines
We will also put two new BOBST die-cutting machines into service in Meer this year. This machine die-cuts solid board sheets to the desired shape. These are replacement investments. The new die-cutting machines allow us to produce at higher speeds, which improves productivity. Another significant advantage of new machines is that they are more energy-efficient.
2. Safety: action to create a safe working environment
Healthy and safe work is a priority for us. We want our plants to be super-safe working environments. Robotisation is an effective strategy to achieve greater safety. For example, all our folding-gluing machines are equipped with a feeder robot and a removal robot.
Not only do we embrace new techniques, we also adapt our older machines to the latest standards. For example, we fit light curtains to all our folding-gluing machines. They automatically stop the machine when someone gets too close to it. This kind of new technology is gradually being fitted to all our machinery. We also take action to enhance safety in other ways. For example, we reduce forklift traffic in our plants by constantly optimising the workflow and the routes.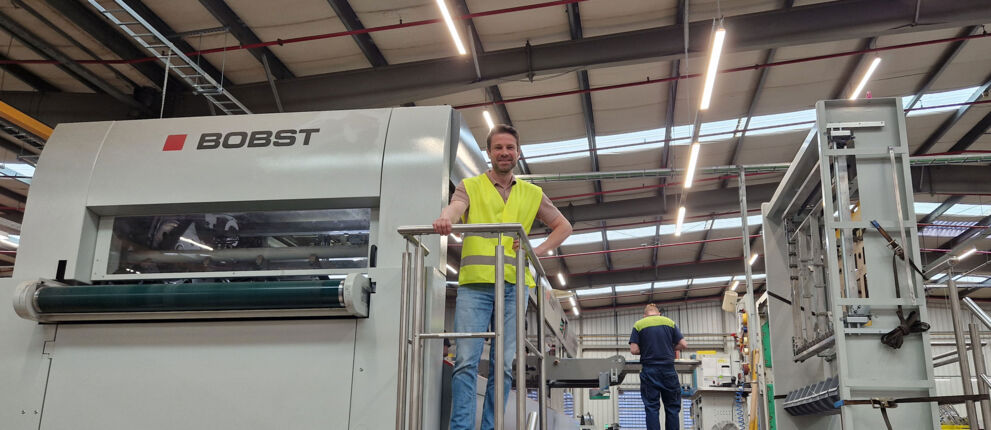 3. Seizing new opportunities
At Smart Packaging Solutions, we constantly look for new opportunities. That is in our DNA. Our punnets for fruit and vegetables are a good example: a fully sustainable alternative to plastic. We have installed a tray erection machine to erect this sustainable consumer packaging.
Another recent innovation is the installation of a longitudinal folding-gluing machine for flower cones and other products at our plant in Meer. This machine allows us to fold and glue flat sheets into a finished package in a single pass.
4. Using free energy from the sun
The production of new packaging products requires a great deal of energy. So we investigate how we can reduce our energy consumption and maximise our use of different renewable energy sources. We plan to install solar panels on the roof of our plant in Meer and we are investigating the possibility of doing the same at our facility in Loenen. We will also install additional electric vehicle charging stations in our car parks in the coming years.
If you are interested in more information about our initiatives to lower energy consumption and reduce our impact on the environment, this article details 4 measures we are implementing to make more sustainable packaging products.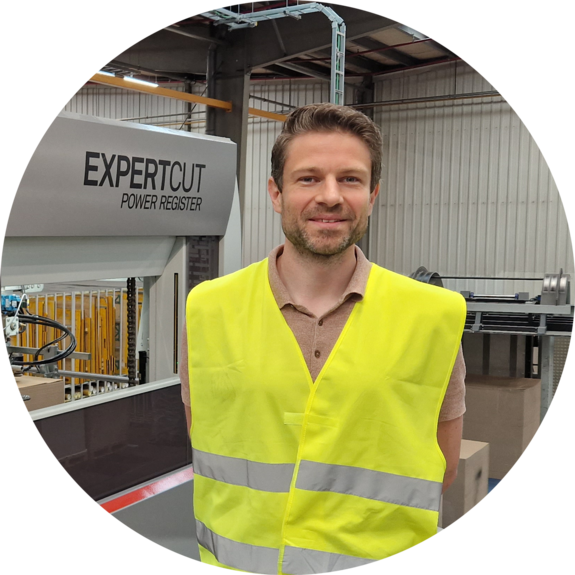 Mathias Smagghe: "Every year, we list and prioritise issues that we intend to tackle during the coming twelve months. Since the plant in Loenen became part of Smart Packaging Solutions in 2017, we have invested over 30 million euros in our three plants. During the next four years, we will invest a further 30 million euros. We remain fully committed to optimising our plants to provide the quality that clients expect of us."
Mathias Smagghe
5. Keeping cool for better productivity
Employees are our most important asset. That's why we put a lot of effort into creating a pleasant workplace. For example, we are investing in adiabatic cooling in our plants. This system blows cooled air into areas where operators are working. As a result, employees can work in pleasant conditions, even in hot weather.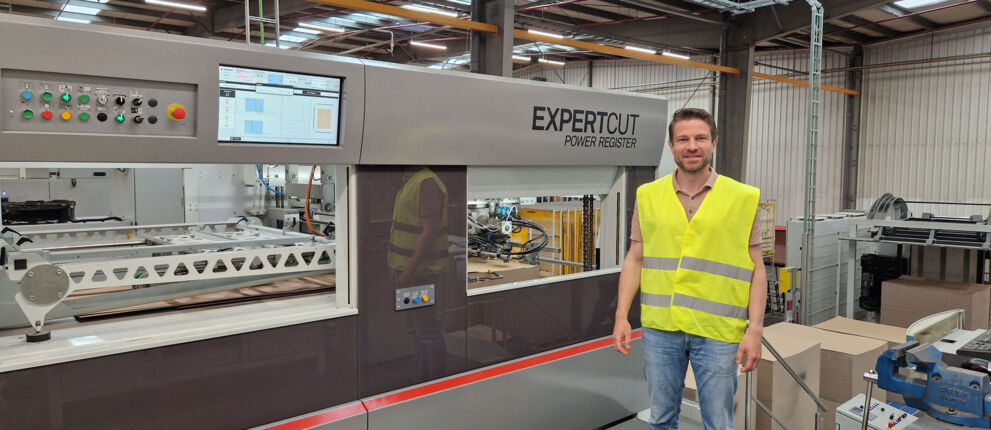 6. A great idea? We put it into practice
There are no machine suppliers that focus purely on the solid board industry. So we encourage our staff to use all their technical expertise and creativity. Working at Smart Packaging Solutions is both challenging and interesting for engineers with a mechanical and/or electrical background. We welcome the good ideas that our employees put forward. The modifications that we are implementing to optimise the glue stations are a good example.
We make new packaging products from sheets of solid paperboard. Our solid board is produced on our laminator, where we glue multiple layers of paper into sheets. High-quality sheets of solid board are a must for a good final product. To further improve quality, we conducted a successful test at our plant in Oudegem. Thanks to several modifications to the gluing stations, we can now glue the layers of paper more consistently. As a result, the sheets of solid board are flatter and of better quality, even though we need up to 10% less glue. A win-win situation! The fact that these improvements are based on the in-house knowledge of our staff is an added bonus!
Would you like more information?
Contact us