The
Perfect
Body
High quality solid board packaging
State-of-the-art fold-and-glue machine in action
The market is continuously developing. Foresight is essential in keeping pace with the market. This is why all our investments are future-oriented, aimed at making improvements and to provide our customers in the coming years with quality, speed and flexibility at a competitive price level. We hereby introduce one of these future-proof investments; our new Folder Gluer.
Stagnation means decline
This definitely applies to the solid board market. And yet there is hardly any investment taking place in this market as gluers, despite them being several decades old, still do what customers require them to do. This new Folder Gluer enables us to serve tomorrow's customer. The modern technology, quicker turnover rates and the better quality and cost management of this machine, allow us to offer you a high quality product at a consistently competitive price level.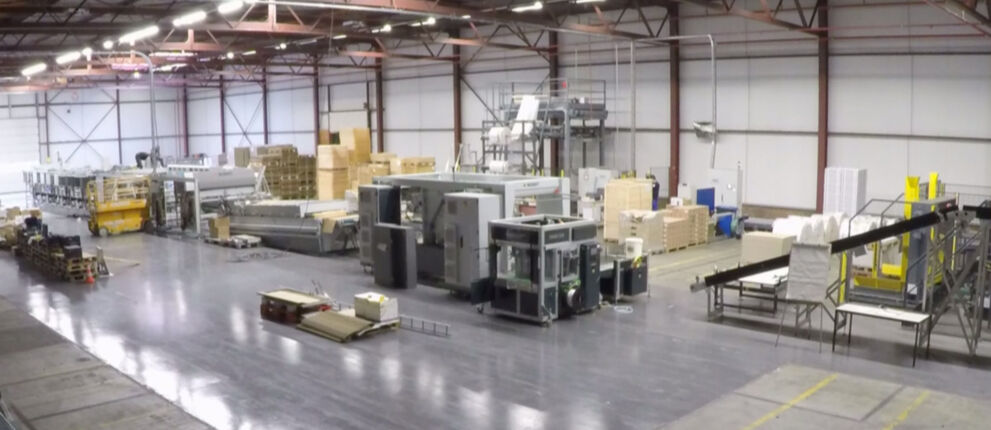 Innovative, efficient and sustainable
The application of the latest technologies and functionalities – such as a built-in place and stack robot – enables the machine to be fully autonomous. This reduces the work pressure and enhances the working conditions of our operators from an ergonomic point of view. The machine is driven by electrically controlled servomotors, resulting in quicker and more stable folding. The result; an increased production efficiency ensuring a better use of raw materials as well as improvements in the field of sustainability.
Attention for tomorrow's customer
This machine is our investment in the future while maintaining our customer focus and reliability so that we can continue to deliver the quality, speed and flexibility the customer requires.