The
Perfect
Body
High quality solid board packaging
New packaging for Perfekt bell peppers
From now on, producer organisation Oxin Growers and trading partner Haluco will pack their Perfekt peppers in a new packaging that does justice to the vegetable brand. The new packaging has been developed in collaboration with Smart Packaging Solutions. Fabienne Hagen, who is responsible for Marketing & Communication at Haluco, says: "The new look of the packaging has been warmly received by our customers."
Oxin Growers was created from a merger of the producer organisations Best of Four and Van Nature, making Oxin Growers one of the largest production cooperatives in the Netherlands with the most varied range of open field vegetables, greenhouse vegetables, hard fruit and soft fruit. Robert van der Kooij, who is responsible for purchasing at Oxin Growers, states: "Our affiliated producers can count on sales security. We also offer various other services so that they can focus on the cultivation of tasty top-quality fruit and vegetables. For instance, we provide support for procurement, quality, food safety, certifications, product and concept development, communications and ICT. Thus, we try to achieve maximum profitability for our members. Oxin Growers is also a recognized production cooperative and is therefore entitled to CMO subsidy."
Vegetable brand with a new look
A good example of this support is the creation of the new pepper packaging for the Perfekt vegetable brand, to which Oxin Growers made a contribution. Robert: "Before the merger, Perfekt was the private brand of our trading partner Haluco. Haluco has established a strong reputation with this brand and noticed that there was still a strong demand for it. It was therefore decided to breathe new life into the brand with a new logo, a high-end look and new packaging. For the packaging we wanted to collaborate with our regular packaging supplier, Smart Packaging Solutions."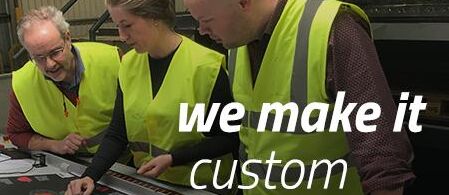 Packaging focal points
In Oxin Growers' opinion, vegetable packaging must meet a number of requirements. Robert: "We consider it important for packaging to have a good construction and to be made of solid material, and it must offer good value for money. Oxin Growers also wants to contribute to a better environment by working with sustainable packaging. Naturally, all the technical specifications of the packaging also had to be adapted to the mechanical processing requirements of horticultural companies affiliated to Oxin Growers. These requirements mean that it is important to us to work with a reliable packaging producer who can advise us in this regard."
Striking printing
The appearance of the new packaging was also an important point of concern. Robert: "The design of the box plays an important commercial and communicative role, contributing to the sale of the product. We developed a beautiful print in collaboration with Smart Packaging Solutions that strongly distinguishes itself from other packaging used for peppers. Together with Fabienne from Haluco, we attended the first print on-site at Smart Packaging Solutions to add the finishing touches. The response of our customers has been enthusiastic."
Robert reflects on the pleasant collaboration regarding the new packaging: "All our wishes have been met in detail by Smart Packaging Solutions. This is a top supplier that offers good value for money; they have their complete process in good order, from new orders right up to delivery."