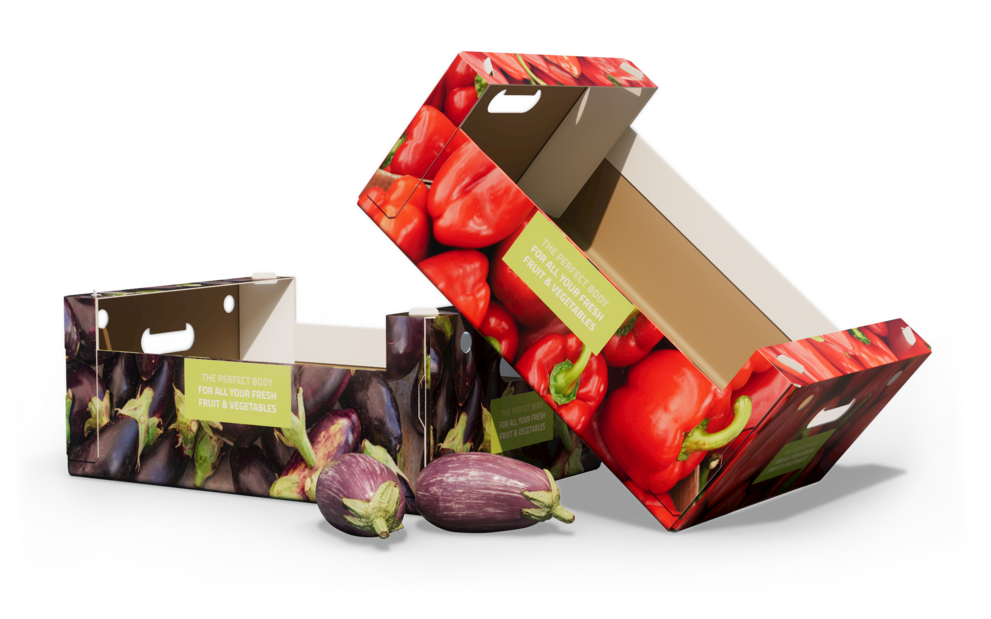 Sturdy cardboard tray for easily damaged products
attachment trays
Packing easily damaged products and/or moist products? In a Smart Packaging Solutions attachment tray they are offered optimum protection. Attachment trays are sturdy, easy to stack and resistant to products that lose moisture. These solid cardboard transport trays remain rigid in humid conditions.
Available in various sizes

Easy to stack

High-quality printing

100% recyclable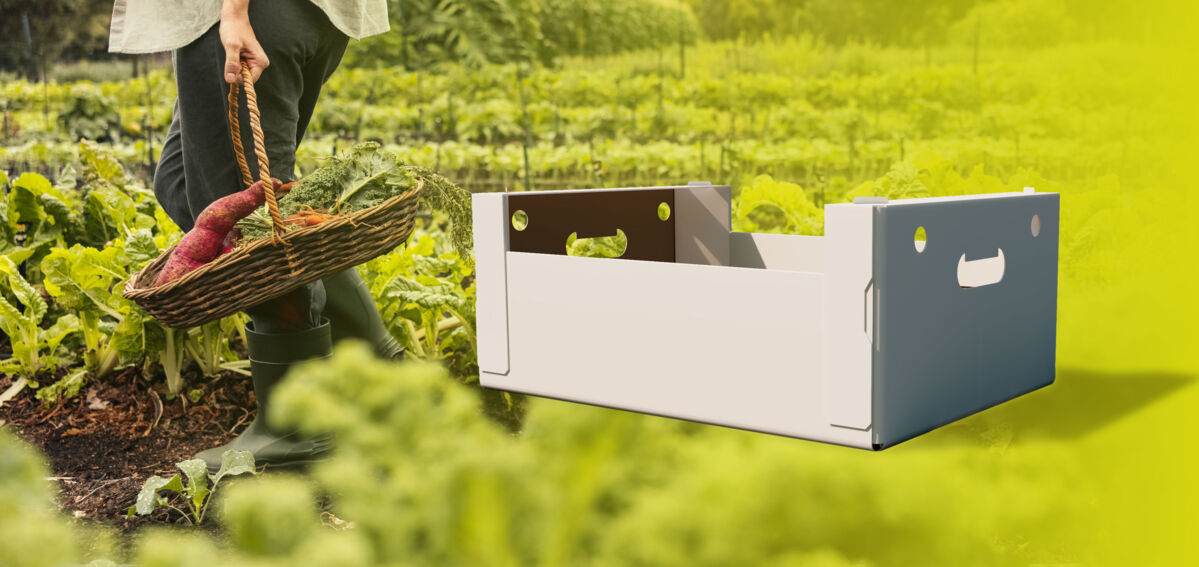 Sturdy transport trays for every product
Which product do you want to pack in a transport tray? The attachment tray can be made to specific dimensions. Through the many possibilities in the area of weight and finishes, there is a solution for every situation.
Attachment trays are easy to stack. The attachment tray's sturdy corner construction provides an optimum load capacity. Want to package small packaging in the transport tray? The tray can be made without the corner construction if desired. So that small packaging can fit perfectly into the corners.
Cardboard tray is fast to set up
The attachment trays are supplied flat. They are easy to set up for use in just a couple of seconds. This can be done on location right before use or by a set-up station. Once the transport tray has been set up, it is immediately ready for use.
Sturdy transport trays
A humidity-resistant tray is a must for humid products. Do the solid cardboard trays stand around outside in fields for holding fruit or vegetables? A two-sided moisture-resistant PE coating is possible for the most common humid situations. This provides the packaging with extra protection from humid situations and rain, while retaining its rigidity.
Cardboard tray with an attractive look
Eye-catching packaging increases the attention value for the product it contains. The attachment tray can be printed in any desired colour combination for an eye-catching appearance. From a simple logo in flexo to photorealistic offset.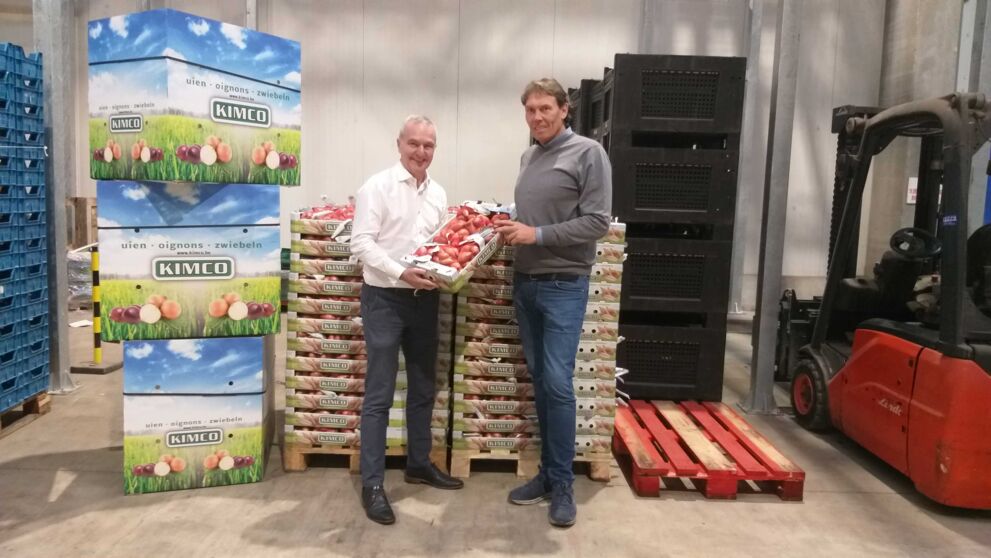 KIMCO - carrot and onion producer
New product packed in new trays
"We consciously opted for open packaging. The trays are placed in the retail store and the consumers have to be able to see the produce. This is possible with this packaging. These boxes are also easy to stack and that simplifies the handling. Open packaging also ensures good air circulation. In the case of shallots, it is important that the packed produce stays in tip-top condition.

Facts and features of the attachment tray
The set-up tray can be customised to meet the specific requirements for a product or an industry. Due to the many possibilities in weight, dimensions and finish, there is a perfect solution for every packaging requirement.
Weight
Up to 25 kg
Thanks to the rigidity of solid cardboard, our packaging can effortlessly handle the weight of your products.
Dimensions
Customised for your product
Our packaging dimensions have been based on the most efficient pallet loading and optimisation of logistics. We have the most appropriate dimensions for every product, customised for your product dimensions.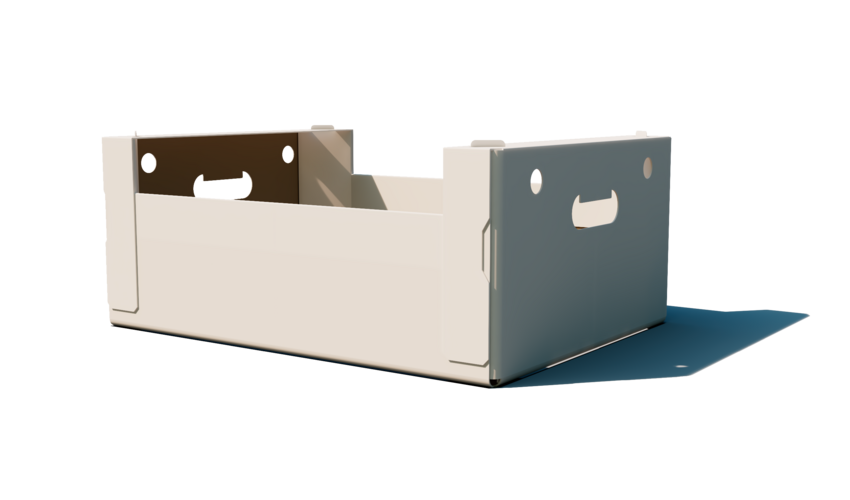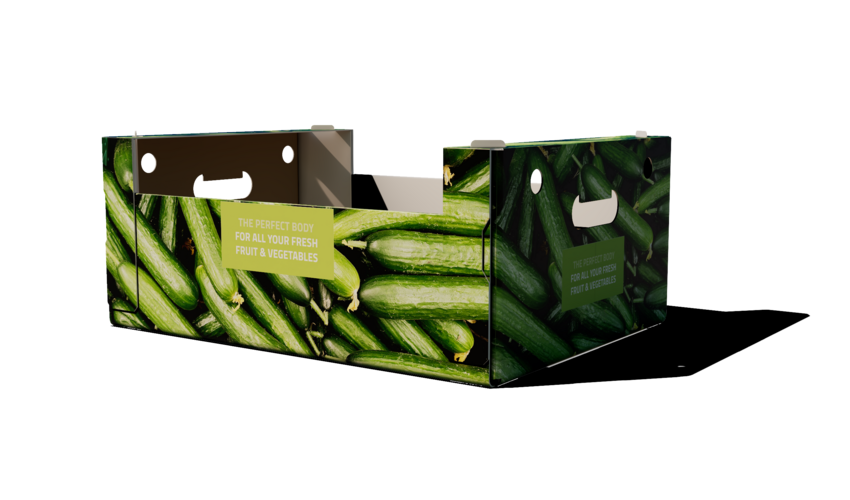 Printing methods
Flexo and offset
In our state-of-the-art print shop we can give your packaging any high-quality graphic appearance you require.
Grammes weight
450 up to 1.350 grammes
Depending on the desired rigidity, we manufacture packaging in various weights of solid cardboard varying from 450 up to 1,350 g/m2.
Options
Custom made packaging for your product
Your packaging can be completely customised with countless extra options. Double-sided humidity-resistant PE coating? Unique pattern of openings for optimum humidity regulation? Or other specific wishes for the transport tray? Our specialists are only too pleased to share the possibilities with you.