VPK Paper makes our supply chain circular
"The circular economy is our core business." These are the words of Alexis Zenner, Managing Director of VPK Paper, part of the VPK Group and based in Oudegem. Together, Alexis and Johan De Neef, Managing Director of Smart Packaging Solutions and also partly based in Oudegem, have optimised the supply chain in recent years into an efficient, circular process. This brings many advantages in terms of sustainability, stability and flexibility.
In Oudegem, 520,000 tonnes of paper are produced on an annual basis. Daily, bales of waste paper are delivered and processed into a finished, ready-to-use product that is supplied to customers. "The solid board packaging that Smart Packaging Solutions puts on the market comes back to us at the end of the supply chain as a renewable raw material. That completes the circle," says Alexis.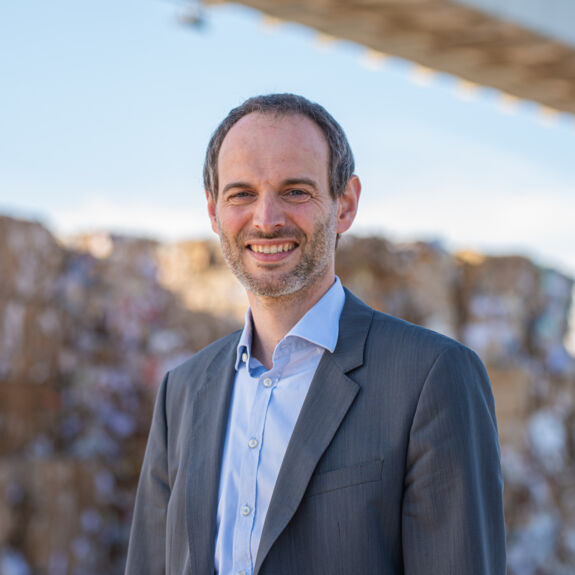 The circular economy is our core business.
Alexis Zenner
Sustainable production site
The energy for the production of paper comes, among other things, from cogeneration, a sustainable form of energy production. "The small percentage of residual products from old paper is burned in a closed system," explains Alexis. "During combustion, heat is generated. With that heat, we produce electricity and steam to dry the paper. In Oudegem, we have the critical mass for a completely self-sufficient energy system."
Alexis sees a future in which the self-sufficient energy system is used for the greening of one's own environment and logistics. "I think for example of heat networks for the surrounding community and trucks that drive on the basis of our waste, so on cogenerated energy." "Together we are building a long-term vision in terms of investments and optimisations," adds Johan.
"In addition to increasing sustainability, our collaboration brings benefits in terms of flexibility and quality," Johan continues. "Because more than 85% of our raw material production of solid board in Oudegem comes from VPK Paper, we can count on a very steady quality. We live under one roof, which guarantees enormous speed and flexibility."
Plants Loenen en Meer
Essential links in the circular production process are the plants in Loenen and Meer, both part of Smart Packaging Solutions. In Loenen, just like in Oudegem, solid board is made from recycled old paper, which is then printed and processed. Thus, the production and processing is also under one roof in Loenen. VPK Paper supports us with its knowledge and expertise on paper production and technology. This is, of course, an interaction in which Loenen also shares its experience with Oudegem.
The output from Oudegem and Loenen is then largely processed by the plant in Meer. "From Meer, we deliver just-in-time packaging within 24 hours throughout the Benelux," explains Johan. "In addition, we are close to two ports: Antwerp and Rotterdam. We export from here to some 25 countries, such as Chile, Peru, Canada, the United States and the United Kingdom. With the location in Meer, we are logistically ideally placed to offer the fastest possible service to our customers."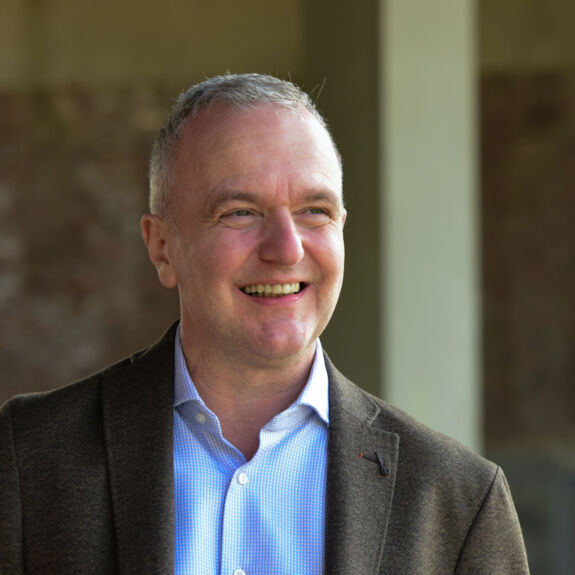 Greening our economy is good for our service and for a sustainable future.
Johan De Neef
Circular economy
As soon as the packaging from Smart Packaging Solutions finds its way back to VPK Paper, as waste paper, the circle is complete. Johan: "We are a unique company with a beautiful story. Greening our economy is a topical theme and a task for our society. We have been working on it very actively for several years and are leading our industry. From the bales of old paper to the finished product, which also comes back. That is great. For our service and for a sustainable future."