The
Perfect
Body
High quality solid board packaging
Just-in-time packaging supplier for PALI Group
PALI Group is the link between supply and demand, the best partner in the calf, goat and pork chain. The family-owned company is one of the largest livestock trade organizations and meat producers in Europe, and they are a committed partner that provides advice and guidance. Paul Meeuwissen, Director of Operational Affairs: "We strive to provide added value throughout the entire chain."
The unique aspect of PALI Group is that they really cover the entire chain. For example, the company has slaughterhouses in 's Hertogenbosch (calves) and Geldrop (pigs), as well as cold stores and even a tannery. The core activity of the group is livestock trading companies, however. "When it comes to veal, for example, we control the entire chain from fattening to the final product. This gives us control over the origin and welfare of the animals supplied. All calves are scanned at our selection center and immediately checked for complete and correct registration in the I&R system. We can trace calves and meat products derived from them at all stages."
Quality of export packaging
Paul Meeuwissen argues that margins in the meat sector force the family company to take entrepreneurial action, and this includes achieving a certain scale, among others. "In all facets of the meat sector, it is all about margins you achieve on purchasing and sales. By looking at the chain as a whole, you should not only increase the yield, but also the quality of final products. It also provides the advantage that you can include a guarantee in the suppliers' contracts. This is partly due to the scale of our company and the knowledge of the market that we have. In total, 85 to 95 percent of our sales are generated through export to about 60 countries in the world. Half of the animals supplied originates from the Netherlands. The other half comes from surrounding countries; however, these are never more than a day trip away from us. This was a deliberate decision which has to do with transport distances in the context of animal welfare."
Diversification of sales markets
The sector is not much affected by the economy. Animal diseases have an impact on supply and sales, however. If there is swine fever in China, for instance, then the import flows in China will change. Closer to home in Belgium, areas have been closed off because African swine fever has been detected in feral pigs. "In that case local authorities can close an area, which could create a problem in the supply of animals. This is one of the reasons for the spread of supply, but also for investments in cold stores, for example. In this sense, we have started stockpiling. This strengthens our export position, especially outside of Europe."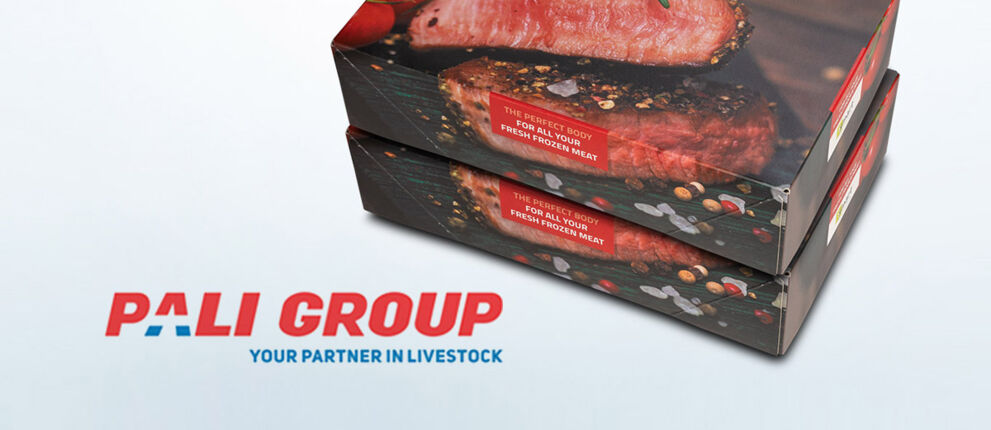 Tailor-made and traceable to the packaging
Vitelco is the PALI Group's calf slaugtherhouse established in 's Hertogenbosch. From there, PALI Group supplies white, young rose and rose veal products to customers all over the world. Very divergent wishes per customer and per country sometimes exist. Depending on the application, customers request different product types, qualities, fat coverings, weights and packagings. "We've been observing that we supply increasingly less whole legs of veal directly from slaughterhouses. At present, the figure stands at only 30% compared to 90% about ten years ago. Customers tend to become increasingly specialized and will only ask for those parts they need. As we deliver all over the world, however, we know how to find customers for each piece. In this way no calf parts will go to waste. This also means that we increasingly work based on the wishes of consumers. Where we used to deliver upper buttocks as a whole, membranes will now already be removed and the meat will be cut into parts. Our cut is also becoming more diverse and specific for customers. This was not possible in the past, because back then we were working with larger batches, However, it can be done in new boning plants. Calf parts will remain together throughout the line, and right afterwards we will label them."
Smart Packaging Solutions delivers just-in-time
One of PALI GROUP's strengths is their grip on logistics throughout the process. Constant coordination takes place between supply and demand. Naturally, this also applies to their suppliers. "Managing production, supply and disposal requires a great deal of coordination, both in production, the surrounding logistics and contact with suppliers. It is a simple fact that every square meter used runs up costs. This is one of the reasons why Smart Packaging Solutions can deliver packaging on demand. Actually, they deliver just-in-time. They are good at this and it is an important added value for us. We use lots of different packagings: our own packagings, but also private labels in different languages and designs. Solid board packagings provide more advantages. We have both fresh and frozen products, nevertheless one type of packaging suffices. This was an absolute requirement for us. It is important to standardize this, particularly in the logistics process. However, we are always looking for optimization. This could mean the weight in grams of cardboard, for example. A slightly heavier box can increase the stackability and therefore benefit logistics. The packaging may be more expensive, but it reduces the cost of transportation."
5% more efficiency
In 2016, PALI Group completely revamped their packaging department. "Our target was to accomplish 5% more efficiency, which we easily achieved. The different packagings from Smart Packaging Solutions now emerge from the ceiling to exactly where we need them. However, we still decided to erect boxes by hand due to do the fact that we handle so many different types of packaging. The ergonomics of Smart Packaging Solutions' packagings are such that they are relatively easy to unfold. The high quality of the printing ensures that we stand out in the global market with our packaging."
PALI Group is a true family-owned company. It was founded in 1959 by Tiny Paridaans and Bert Liebregts and it is still owned by the family today. At present, the third generation is at the helm. "We believe it is important that we help our customers in a personal manner, so we feel closely involved in all our relationships. Tell us your wishes and we will make you an appropriate offer. Specify your options and we will ensure that demand is met. Together we aim for an optimal chain that works for everyone, with a focus on yield, quality and animal welfare."