The
Perfect
Body
High quality solid board packaging
Great to work for!
Sustainability is an integral part of who we are, and we focus much of our attention on this aspect. We do so by placing a one hundred percent circular product on the market, which is almost entirely made up of recycled raw materials. Our commitment does not end there, however, as we also take care of sustainable employability of the people who make this product. How? By ensuring that our colleagues are happy and healthy, that we motivate them to do what they are good at and by giving them the opportunity to become even better at it.
We stand apart from the rest in the way we achieve this. Naturally, we ensure that everyone can work in a safe working environment where all the resources are available to be able to do the work properly. There are also plenty of training opportunities available, As well as a code of conduct which safeguards our integrity as an employer. But we believe these matters are no more than a necessary foundation. It is a structure, which is also in place in many other organizations. What sets us apart, however, is that in addition to our commitment to a good structure, we also invest a lot of energy into cultivating a good culture.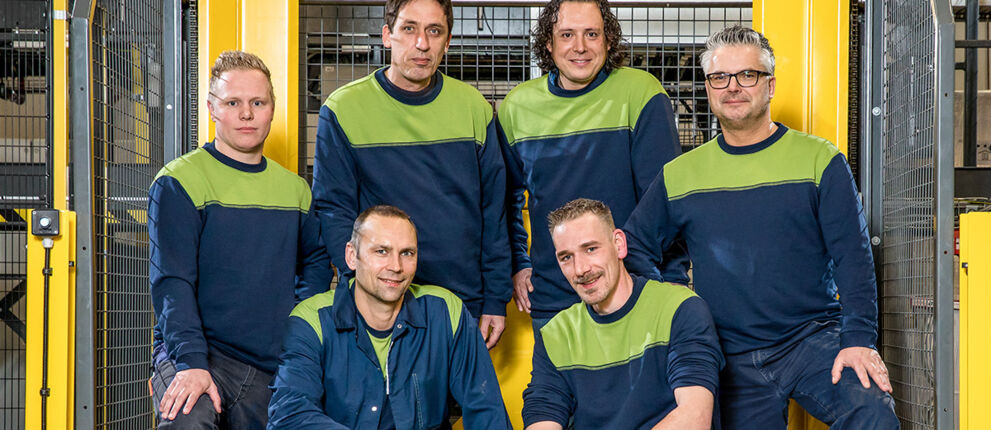 The Smart Packaging Solutions family
How do we develop this good culture? By not basing everything on figures, but on people. Not on tasks, but on talents. That is why we familiarize ourselves with the talents of all our colleagues, so that we can support them in the further development of these talents. Because we believe that the biggest gains are not achieved by only improving what is not going well, but by precisely further developing what is already going well.
In this way, we ensure that everyone can work in a place that makes them happiest and that intrinsic motivation helps to write the true story of our organization. Not by telling them what to do, but by giving everyone the freedom to arrange their work at their own discretion in the way that seems best to them. No hierarchy, but room for entrepreneurship, from the top to the bottom of our organization. That is what we call: great to work for.